World Speed supported five racers at The GoPro Grand Prix at Sonoma Raceway recently in the Pro Mazda Championship presented by Cooper Tires season finale.
The team experienced a lot of success at the event, but the biggest highlight was Bobby Eberle winning the championship in the Expert Class.
"This year had a lot of ups and downs for the team and Bobby, the schedule was condensed, the competition was stiff in both the regular championship and the expert, but our whole team really ended on a high note," stated Team Owner Telo Stewart. "Bobby dominated Mid-Ohio which essentially clinched his expert championship and we had a lot of great stuff at the Sonoma finale from all of our drivers – including three top ten finishes and some good qualifying efforts. We are happy about this momentum as we prepare for 2015."
BOBBY EBERLE QUOTE:
"What an unbelievable season.  When I first sat in a car at racing school just a few years ago, I never thought I'd be competing against some of the best young drivers in the entire country."
"Going into this season our goal was to win the Expert Class championship, and that's exactly what we did.  The entire team came together, and once we hit the middle part of the schedule, things really started to click.  Everyone at World Speed Motorsports was fantastic, and Grant Ryley is an incredible coach. I can't wait for next season!"
Eberle finished 3rd in the FCC Pro FM Championship in 2013, and 2014 was his first full season in the Pro Mazda Championship.
Eberle's Official PR from the season finale can be viewed here…
---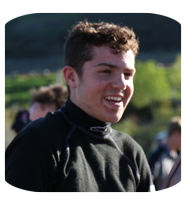 ALEX KEYES:
Keyes had the 6th fastest time in all three practice sessions and finished 6th in race one (earning the Hard Charger Award in his first professional race.) Keyes went on to finish 7th in Race 2.
Keyes is also the 2014 Pro FM class champion in the Formula Car Challenge, with 9 wins in 10 races.
Watch Keyes' video from the event….
---
JOEY BICKERS TEAM USA BLOG: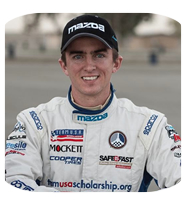 (Finished 6th in race two in his first PMC event)
One week ago I made my debut in the Pro Mazda Championship Presented by Cooper Tires at the GoPro Grand Prix of Sonoma. My week started off as usual working my nine-to-five job at Gen Right Off Road in Simi Valley, California as a production MIG welder, but I was very excited to be leaving for Sonoma on Wednesday afternoon, preparing for my first drive in a Pro Mazda car. The Thursday test session would my first time ever in the Pro Mazda platform – or for that matter, any car with proper downforce. read the entire blog…
---
MICHELE BUMGARNER: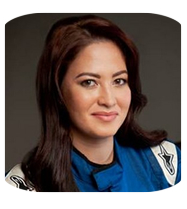 Bumgarner finished 15th in PMC points in her first full season in the series. Bumgarner, known throughout her home in the Philippines as the popular Asian Karting Queen, has blazed a trail in the karting world winning championships, breaking barriers, and representing her country internationally.
More info: http://www.mazda.ph/news-events/mazda-road-to-indy/michele-bumgarner/
---
STAN KOHLS: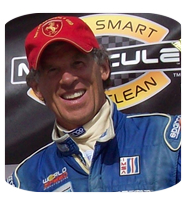 Kohls finished 13th overall and won in the Expert Class in race one of the GoPro Grand Prix. Kohls has won two FCC championships in the Pro Mazda, and has been on the podium every single season from 2005-2014.
Even though the 2014 PMC season has closed, World Speed still has a lot more racing and testing planned for this year. Next on the calendar is the penultimate race weekend in the Formula Car Challenge, followed by theNASA National Championships and FCC Winter Series. "We have our trucks headed to a variety of locations as we race, test new drivers, and prepare for the 2015 season," added Stewart.
More info: