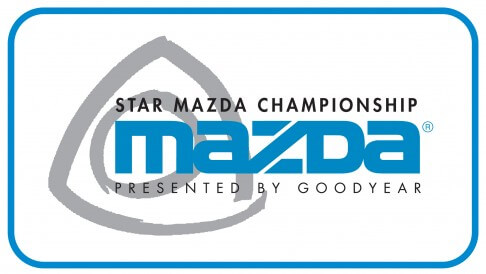 FOUNTAIN, COLORADO (June 30, 1999) — Jeff Bucknum, lead driver for the World Speed Motorsports Star Formula Mazda Pro Series team, captured the fourth position at Pikes Peak International Raceway last weekend, after qualifying eighth. The 50-lap/50-mile race was part of the Radisson 200 Pep Boys Indy Racing League weekend.
"We had a solid race this weekend," said Bucknum, "we were running third for awhile, right in front of Sara Senske. But after a couple of laps, she passed me and that is how the race ended. We had a good set-up for the car, and Mike Miller, our Team Engineer and the rest of the guys did a great job. We just did not walk away with a podium finish."
Currently, Bucknum is in third place for point standings in the Best Western Championship and in fourth place for the Western Championship.
World Speed Motorsports' dominance of the Formula Mazda series includes six championship and five pro series Rookie-of-the-Year titles since 1991.  Most recently, the team captured five wins (Mike Miller – 4, Bucknum – 1) and two poles (Bucknum) en route to second (Miller) and third (Bucknum) in the 1998 Star Formula Mazda Pro Series championship.
Next stop on the Star Mazda tour is the Irwindale Speedway on Saturday, July 17. If you missed the chance to see World Speed Motorsports live on track, you can catch the race at Pikes Peak on espn2, Friday, August 20 at 6:30 p.m. EST, with a repeat broadcast on Tuesday, August 24 at 3:00 a.m. EST.