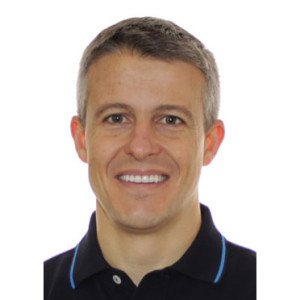 World Speed Motorsports took four drivers to this past weekend's Star Mazda Finale at Mazda Raceway at Laguna Seca. Chris Cumming in his new liveried red and white #46 Inviro Medical Pro Mazda was in the points lead going into the final event, with Patrick O'Neill in a position to win it as well. Cumming out qualified the reigning SFR Formula Atlantic champion and finished ahead of him to clinch the championship.
"Chris has been working hard all year, and really made some marked improvements," stated Team Owner Telo Stewart. "We are very proud of his successful season." Chris was also the highest finishing car in the World Speed Motorsports stable at this event. Chris' Standing Start coach Mikel Miller had this to add, "Chris is really starting to take a close analytical look at what he needs to do to improve, and he is implementing what he learns session by session. Taking the time to pour over data and videos can be tedious but when you see the results the very next session you begin to see it is time well spent."
Dave House and Frank McCormick also participated in the event. House gained enough points at the event to lock in third in the Star Mazda West Coast Championship in his #86 Credence/Brocade Pro Mazda while McCormick used the weekend as a tune up for this upcoming weekend's SCCA race at Laguna Seca.
Taylor Hacquard who came right out of kart racing this season showed glimmers of what he will be capable of when he enters a full season of professional car racing in 2008. The 17 year old Canadian was immediately into the top ten in practice, and went on to post the second fastest time in group one qualifying.
The team is leaving tomorrow for the Sport Car Club of America race weekend at Mazda Raceway, and then it is on to the November Driver Development Days with Standing Start at Buttonwillow Raceway Park.