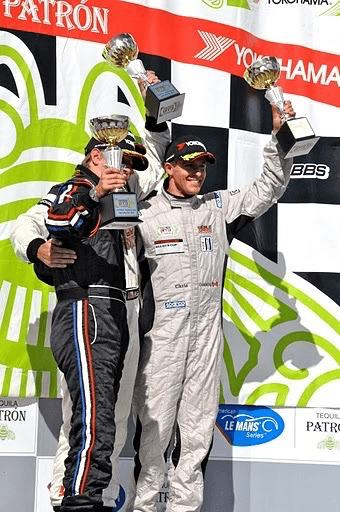 Chris Cumming Podiums in Both Miller Motorsports Park GT3 Races 
World Speed Motorsports is currently 5th in Platinum Class Points
Chris Cumming and World Speed Motorsports headed to Miller Motorsports Park in Utah this past weekend, and came home with some hard earned trophies. The field was close as usual, and the pressure was high. "Chris was battling hard in both races which was an extreme mental and physical workout. We were very proud of his on-track performance at MMP and we're looking forward to getting him onto the top step before the end of this season," stated Team Manager John Olsen.
Chris Cumming had this to add, "The team at World Speed has been working so hard and I feel that we were finally able to show our form this weekend. We're getting better every race and looking forward to the next round at Mid-Ohio. A big thanks to John, Virgil, Kevin, Bob, and Mikel." Mikel Miller from Standing Start has been Chris' driver coach for the past few seasons, and has helped Chris win races, and secure championships in open wheel competition.
The team is now back home at Infineon Raceway getting the #16 freshened up for the Mid-Ohio Sports Car Course double header on August 6th and 7th.