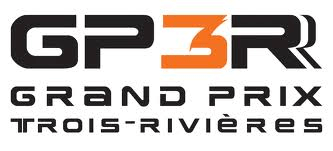 Last weekend the Pro Mazda Championship presented by Cooper was featured at the Grand Prix Trois-Rivieres. World Speed Motorsports showed up to the penultimate weekend of the series with drivers Kyle Kaiser and Bobby Eberle.
This was Eberle's first time on a street circuit, and he took to the track quickly. "The hard part about a street circuit is that practice time is so limited. We had just one practice session. Then we had qualifying and the races. That's it. This type of program really forces you to get your act together quickly," noted Eberle.
In both races Eberle ended up first in the expert class, but neither win was easy. Jay Horak, the 2013 Expert Champion, would take the lead in race two after an on-track incident forced Eberle to check up. Eberle was able to get past Horak and started to pull away. After a few more laps Eberle made a mistake that almost cost him the race. "I made a mistake and nearly crashed into a tire wall," said Eberle. "Horak was able to pass me back as I had to go in reverse to get away from the tires and restart my car. Near the end of the race, I caught him again and passed him for good! It was so exciting!"
Kaiser had an unusual weekend with lady luck not playing in his favor. In race one Kaiser was involved in an incident that moved him to the back of the entire field. He was able to claw his way up into the top ten through the tight street course allowing him to gain some decent points. The grid for the second race was based on finishing position in race one, and that put Kyle a little further back in the grid than normal. At the start of that race, a crash happened ahead of Kaiser and he was unable to avoid it. The contact was light, but there was just enough damage that he was unable to continue. "Every driver eventually has a weekend like this," noted Team Owner Telo Stewart. "What is important is that the driver takes the lessons learned and the positive moments and just moves forward. Kyle is the kind of athlete that has the ability to do just that, and so we are really looking forward to the final event at Houston."
Next on the schedule for Kyle Kaiser is the Pro Mazda Championship double header at Reliant Park Houston on October 5th – 6th. Eberle's next event is the Formula Car Challenge presented by Goodyear National Championships at Sonoma Raceway on August 23rd-25th with the IZOD IndyCar Series.