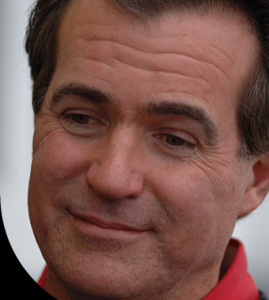 When a championship is won most people look to the driver as the sole champion. Truth be told, there are many talented people who help the driver get to the top of the charts. Michael Doyle of World Speed Motorsports is the team's Lead Engineer and put in countless hours in the run for the 2006 championship.
Doyle brings a wealth of information and knowledge from years of open-wheel experience. An accomplished racing driver in his own right, Doyle has won a number of SCCA and Formula Mazda championships. "I recently spoke with one of Mike's competitors and he told me that Doyle was 'unbeatable' and that the rest of the competitors would just 'battle for the balance of the podium,'" stated WSM Team Manager Mark Milazzo.
Because of his ability behind the wheel Doyle is simply one of the best at transferring what's going on in the cockpit to what's needed on the racetrack. A figurehead at World Speed since 1991, Doyle has engineered the team to its many winning performances and also serves as World Speed's shock engineer and developer. "Doyle has been a key element in all of our successes," said WSM Team Owner Telo Stewart. "He's very talented, creative, and fun to work with." Stewart first worked with Doyle in 1996, and Doyle helped Stewart win the 1998 San Francisco SCCA FM Championship.
Emile Tabb the Star Mazda 2006 Crew Member of the Year had this to add, "Mike Doyle is the most focused, hard-working engineer I have known. He is always fun to work with, not just because he makes me look good, but because it always makes all the late nights and hard work worth it when you KNOW you are preparing the best race car with the best set-up. The depth of his knowledge and experience are surpassed only by his determination to learn more and be the best. He never compromises anything for performance. He always wants what is best for the team and car."
Michael Doyle and the rest of the World Speed Motorsports team are finalizing plans for the 2007 season. Next season looks like another busy schedule with 44 races to compete in with Pro Formula Mazdas. All of the 2007 details will be announced in an upcoming press release expected in December.