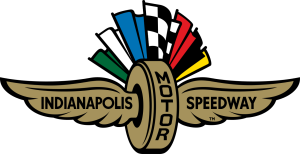 World Speed Motorsports driver Kyle Kaiser was among four drivers this week who were under the Star Mazda IMS track record. The previous record was set last year by 2012 Star Mazda Champion Jack Hawksworth.
Kaiser, who is transitioning to Star Mazda in 2013, was among the fastest drivers during the two-day test, matching lap times with more experienced racers such as Spencer Pigot, Shelby Blackstock and Matthew Brabham.
"Today we knew we had the speed," Kaiser said. "We had the car and we had the setup and it turned out really well. Being at this track was incredible and to be out there with guys who have really good resumes and have competed at high levels. It's really cool to see my name turning competitive times with them."
Kaiser is planning to make a big splash in the series in 2013, but he will now turn his focus back to the 2012 Formula Car Challenge presented by Goodyear championship where he is currently the points leader in the Pro Formula Mazda class. The next race FCC presented by Goodyear weekend is in Sonoma on October 27th-28th.