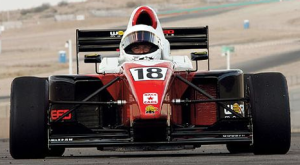 World Speed is working hard getting ready for the opening weekend at Sears Point Raceway. JD Abouchar has his Standard FM in for preparation, and the team is completing four brand new Pro Formula Mazdas.
Pro cars belonging to Richard Fullerton, Frank McCormick, and Patrick O'Neill are also having work done. Fullerton's car is undergoing a complete rebuild and brand new paint scheme based on the Renault F1 car.
World Speed tested new driver Tom Hughes today in his new Pro FM. Hughes who has experience in Russell Racing, Skip Barber, and Rotary Rocket's racing series' decided to step up to the new Pro Mazda and join the new Formula Car Series. Hughes along with other World Speed drivers will be competing in the non-points season opener at Sears Point this weekend.