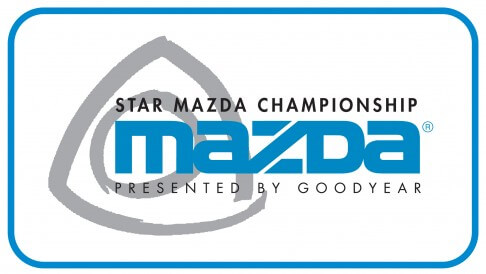 Palm Springs, Calif. — Jeff Bucknum, driving for World Speed Motorsports, moved one step closer to the Star Mazda Series West Division championship by capturing his first pole position for 1999, then following-up to finish second at Sears Point International Raceway this weekend.
Sears Point was another good weekend for us, said Bucknum, after taking his fourth podium in six Star Mazda Series West races this year. We got pole, the car was great and we were quick every session. Tim Enoch and I swapped back and forth during practice for the fastest lap, until Joey (Hand) found some speed and was about four-one-hundredths quicker in the final session. For qualifying, I still managed to get the pole and the extra point that goes with it.
We had a great car for the race, but it took about a lap-and-a-half for it to come up to speed. I took the lead at the start, but Joeys car was coming in much quicker than mine and was able to get around me out of Turn 6 and into 7. I could run with him during the race, but we had a lot of yellow flags. Each restart he would get a slight jump, then it would even out again. I didnt have enough to get around him, but we held on to second, which kept us in the points. Were still in the hunt for the championship and our next stop at Portland is another track that we should do pretty well at.
With his second-place finish at Sears Point, Bucknum moves up one position to third in the Star Mazda Series West Division Championship after six of 12 rounds, and maintains third in the Star Mazda Best Western Championship television series, after four of six events. Bucknum is currently 14 points away series leader Hand (231-217) in the West Division series, and only 6 points from Hand (159-153) in the Best Western championship battle. Both series resume this Saturday, July 31 at Portland International Raceway in Portland, Oregon.
World Speed Motorsports Star Mazda rookies Grant Ryley, Pierre Ehret and Alex Figge finished 11th, 31st and 13th, respectively, while team veterans Bryan Willman, Frank McCormick, and Ginni Swanton finished 16th, 26th and 27th in the 34-car Sears Point field.