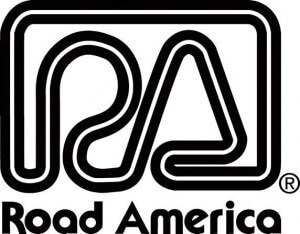 ELKHART LAKE, WISCONSIN (July 11, 1999) — Nicolas Rondet ran with the top of the pack and was on the verge of capturing his first career podium finish in today's Kool/Toyota Atlantic Championship race at the famed 4.048 – mile Road America road course in Elkhart Lake, Wisconsin. Rondet, who is currently in first place for the Rookie-of-the-Year title, ran a fast, strong race despite some electrical problems that ended his race on lap ten.
Rondet, who drives the #14 World Speed Motorsports/Harmony in Schools/Martini Sunglasses/Red Line Oil Swift 008.a, came out of the box in the 5th position and quickly made his way to third in front Anthony Lazzaro. "Lazzaro and I were competing for the third position until lap nine or ten. That is when I noticed smoke coming from the car," said Rondet.
By lap 11 Rondet made a decision to pull off track, "as I was coming into turn 1 the car started to shutdown, and that is why I stopped fighting with Lazzaro," said Rondet. "By turn 3 there was smoke everywhere and I pulled over and turned everything off. I am not sure what happened, but I believe it was an electrical problem." At that point, unfortunately, World Speed was not able to finish the race.
"Of course we are a little disappointed, but Nicolas ran a terrific race," said Chuck West, team owner. "He was fast and focused on the podium, but things happen. I am very proud of Nicolas and the team, they all worked very hard. We all pulled together this weekend after we had some difficulties with the car during qualifying on Friday. Nicolas is still leading in the rookie points, so we will see what happens next."
In addition, World Speed debuted its partnership with the Harmony School Education Center in its "Harmony in Schools" national campaign to end school violence and to help make a difference in the quality of life for children.