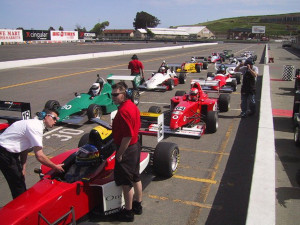 This weekend is the Russell Pro Series powered by World Speed Motorsports opening weekend. The series is expecting 15-20 entrants.
The series competitors are pro racers looking for more track time, Russell graduates moving up into a serious racecar, and also local club racers. Information about the series that features both the Pro Formula Mazda, and Standard Formula Mazda is available at: www.WestCoastSeries.com
World Speed will have 6 drivers entered in the event, and will also be testing Claudio Cornali in his new Pro Formula Mazda the following Monday.