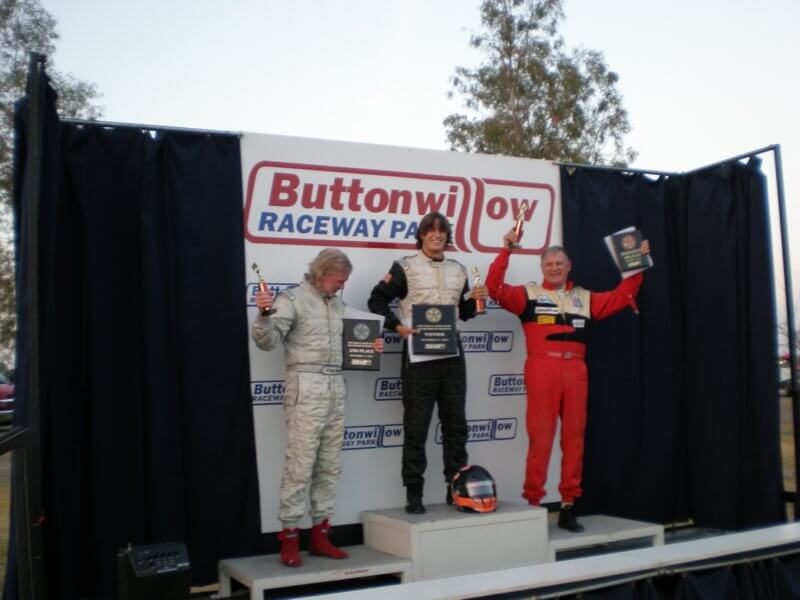 World Speed trains, tests, and podiums at Buttonwillow Raceway Park
World Speed Motorsports took six drivers down to Buttonwillow Raceway for the Standing Start Driver Development Days and Star Mazda Winter Series races this week. The training certainly paid off as World Speed drivers Taylor Hacquard, Dave House, Frank McCormick, and Sean Prewett all landed on the podium over the double header race weekend. On Saturday Frank McCormick took what he learned in class and turned it into a second place podium spot which is his best finish ever in a Star Mazda event. He was being hounded all race by World Speed driver Dave House who finished on the third step in race one.
Taylor Hacquard who is training to enter the 2008 Star Mazda Championship presented by Goodyear qualified on pole for both races, and finished on the podium in second place on Sunday. Mike Hill who was running with JWR won both races, and is leading the championship as the teams prepare for the Firebird event in December.
On November 14th a half dozen drivers from three different teams took advantage of the Standing Start Driver Development Day which gave them one-on-one feedback and training designed to improve their on track performance. The Standing Start seminar day on the 15th was attended by drivers, coaches, engineers, and other race team personnel looking to achieve the highest levels of performance on and off the track.
Chris Brown, a seasoned MoTeC track support technician for MoTeC USA discussed how to get the most out of data acquisition systems. Chris also explained how to use the latest version of i2 Pro. Chris is an excellent teacher, and worked through the software for the novices in the group, and also took time to answer questions from the more advanced users.
Dean Golich of Carmichael Training Systems, the company that coached Lance Armstrong to seven Tour de France victories, spoke about specific fitness related to driving a race car and the importance of proper hydration. Dean, who is NASCAR star Carl Edwards' personal coach covered how heat affects your performance, the dangers of dehydration, and strategies to perform your best in the hostile environment of a race car.
"I attended both of the seminars, and really learned a lot from Chris and Dean. Both of these guys really know their stuff, and made it easy for all the attendees to see how important the smallest details are to building a team capable of winning a championship," stated WSM Operations Manager Mark Milazzo. "I have the utmost respect for Carmichael Training Systems and I would recommend them to any serious athlete. We have worked with Chris Brown and MoTeC for years and as always they provided an excellent product."
World Speed in back at the shop today preparing for a Championship Level test for Skip Barber Champion Joel Miller. After Miller's test, the team will be gearing up for races three and four of the Star Mazda Winter Series at Firebird Raceway on December 8th-9th.