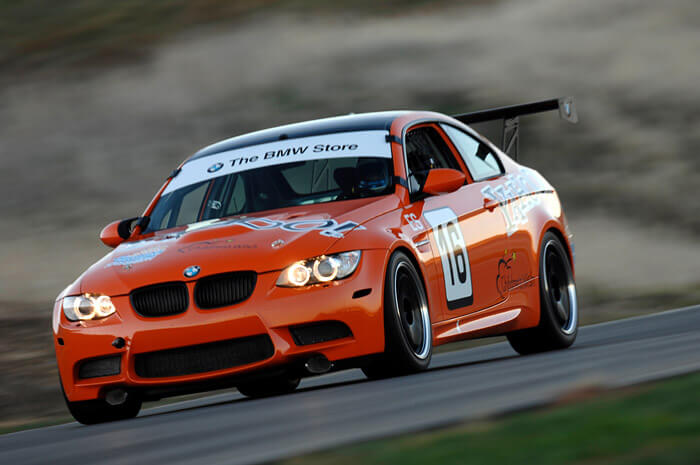 World Speed Motorsports finished the grueling 25 Hours of Thunderhill this past weekend in 5th place overall. 83 cars competed in the event. After being near the front of the pack and positioning as high as 3rd overall, an on track collision resulted in the BMW team settling for a top five.
World Speed Motorsports provided track support, and strategy for the BMW Store's entry that was fielded by longtime World Speed racer Chris Cumming.
World Speed crew chief Kevin Harrison has this to say about the event, "I just want to thank The BMW Store and Brown Bros. Racing for doing such a great job this weekend. Without all their help I would not have been much help to the team. I want to thank all the drivers for doing a wonderful job. It was nice to work with my boy Taylor Hacquard again. He did an awesome job on track with really fast and consistent times every time he was in the car, even when it was in the middle of the night. I have worked with Mikel Miller before but this was the first time with him as a driver. Miller was great all weekend and helped a lot with feedback for setting up the car. It was the first time for me to work with Carlos Tesler-Mabe and he is truly a professional driver. He is a very consistent driver and a pleasure to work with on and off the track. Chris also did a great job with consistently fast times. It was great working with Chris again. The whole crew deserves a very big thank you because without them we wouldn't of had a chance to race this weekend.They built two cars that lasted the whole race. I am very impressed by that accomplishment.
The 25 Hours of Thunderhill is the longest endurance road race in the world, and 2012 was the 9th running of this annual event. Official results…