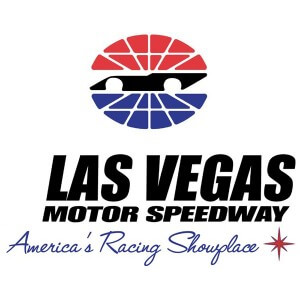 Las Vegas, NV. — World Speed front-runners Jeff Bucknum and Grant Ryley captured a pair of podiums in the 1999 Star Formula Mazda season finale in Las Vegas this weekend. The result marked the ninth podium of the year for Bucknum, including two wins, which culminated in second overall in the Star Mazda Championship Western Division and the Star Mazda Best Western television series championships.
"This weekend was a great finish to a very strong year," said Bucknum, who trailed only eventual race and subsequent championship winner Joey Hand coming into the twelfth and final round at Las Vegas. "Everyone was really on their game, which made for a tough weekend. I knew Joey was going to be fast at this track and that he would be very difficult to beat. Secretly, I was hoping he would have a mechanical problem, but it just wasnt in the cards today. He drove a great race and deserves to take the championship."
"Its really been a terrific two years with World Speed," continued Bucknum, who took third overall in his rookie Star Mazda season with World Speed last year. "Chuck West has been an invaluable supporter and Mike Miller proved to be as great at engineering as he is at driving. We also finished the year with no mechanical DNFs, which really says a lot for World Speeds preparation, and my mechanic Logan Lewis. It was great to see Grant progress so well throughout the year. I remember our first few races this year and teaching him some things along the way. Now, during the last few races, Ive been learning some things from him. Hes grown from just another fast kid into a solid racer. If I was going to bet on a championship contender for next season, Id put my money on Grant."
Ryley, in his first year of Star Mazda competition, captured his third podium of the season (all in the final four races), including his first career Star Mazda victory just weeks ago in Buttonwillow, by virtue of todays third place finish. Ryley's season record features two pole positions, second in the rookie points battle, and seventh in both the Star Mazda Series Western Division and Star Mazda Best Western television championships.
"I was really hoping to cap-off the season with another win, but Ill definitely take a podium," said Ryley, of Saratoga, California. "I feel like Im starting to get the hang of this. Its really been a matter of finding a groove and sticking with it. Jeff, Mike and Chuck have been instrumental in coaching me to be more consistent and its certainly been coming together these past few races."
"I also had my best start of the year today," continued Ryley, who gridded third. "I was right on Joey's gearbox and had the chance to keep my nose in there, but I wanted Jeff to find a way around him. It would have been great if Jeff could have beaten him, but Joey was just too fast today. Hopefully, we gave Mike something to be happy about with two podiums in each of the last two races. He was such a big help with the set-up and the car ran without a hitch the whole weekend. It's been a terrific season for learning, now were ready to start laying down some solid results. Congratulations to both Jeff and Joey for a terrific season."
Las Vegas also marked a great race for World Speed rookie Alex Figge, who ran a limited schedule this year as well as series newcomer Scott Bradley, who ran as high as seventh after qualifying eighth in his first race for World Speed. With plans to run the full season next year, Figge and Bradley will certainly be among the 2000 Star series front-runners.
World Speed Star Mazda veterans Bryan Willman, Ginni Swanton and Frank McCormick were also joined by series rookie Pierre Ehret. McCormick locked-up second place in the Masters class with a solid race to 22nd.