World Speed Motorsports has been spending 2013 racing in as many venues and events as possible providing their development drivers with a ton of valuable experience. "This season we have competed in 3 different SCCA regions, the Pro Mazda Championship, and the Formula Car Challenge," noted Operations Manager Jan Trojan. "Racing in all of these different series concurrently allows our drivers the opportunity to get three years worth of experience in only one season."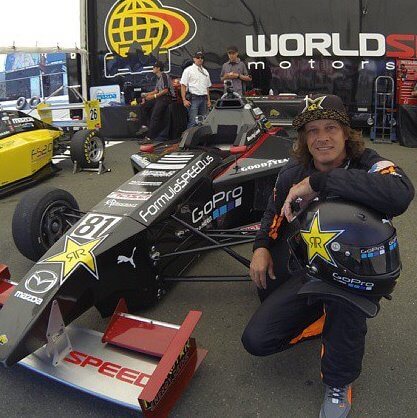 FCC presented by Goodyear National Championships:  On August 25th World Speed Drivers Michael Whelden and Bucky Lasek secured FCC presented by Goodyear National Championships in the Pro FM and FS2.0 classes. The FCC National Championship event took place during the GoPro Grand Prix of Sonoma with the IZOD IndyCar Series. The championships were decided based on the sum of points from both races, as well as a point for the fast qualifier and a point for fast race lap in each class.
Formula Car Challenge presented by Goodyear West Coast Region: Whelden also has a very strong lead in the regional Pro FM points chase, and WSM driver Parker Nicklin is leading the championship in the FormulaSPEED2.0 class. The pentultimate double header will take place in Sonoma September 28th-29th.
Pro Mazda Championship presented by Cooper:
With one race weekend left on the schedule series rookie Kyle Kaiser is currently in 7th place overall in the championship.  "Kyle is on a two year program, and one of our major goals this year is really getting to know each venue, and learning to adapt quickly to them. Kyle has finished in the top five multiple times, and has been fast at every venue," stated Team Owner Telo Stewart. "We're proud of Kyle, and what he has done so far this year." WSM driver Bobby Eberle is currently leading the PMC Expert Class Championship. Both drivers will be at the season finale in Houston October 5th-6th.
Sports Car Club of America: WSM driver Vince Gaddini is leading CalClub National points in the Formula Atlantic class. Second in the points is WSM driver Renny Damon. Damon is also leading CalClub regional FS points. Both drivers are also racing in the SFR Region.
Damon is currently second in the Formula S class, and Gaddini is second in the FA class in the SFR Region. Gaddini and Damon cleaned up again this past weekend at the CalClub BWRP Double Header winning both races in both classes.
There is still a lot of racing planned for 2013, including participating in the FCC presented by Goodyear Winter Series, before a final tally of trophies and championships can be made. "We are proud of all of our drivers this season. Every one of them has specific goals and they are all working hard to reach them," added WSM Team Owner Telo Stewart. "That is a great part of what we do, and is the real highlight for our team each season."