World Speed Motorsports Celebrates Their 20th Successful Season
Pro FM, Formula Atlantic, and Formula S Championships secured in 2011
World Speed Motorsports traveled all over North America in 2011 in search of race wins, and championships. The team competed in 60 unique races, and participated in well over 100 test days. With all of the travel came some great racing stories. Here is a brief look at the highlights.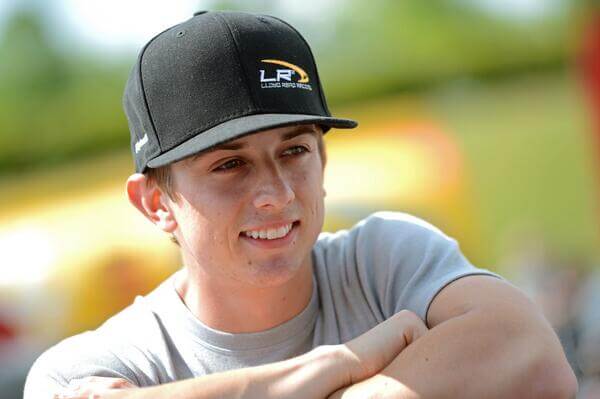 Formula Car Challenge presented by Goodyear Pro FM Championship:
Lloyd Read won the FCC presented by Goodyear Pro FM Championship with World Speed support in his rookie season. "Lloyd drove hard, and smart all season," noted WSM Team Owner Telo Stewart. "It has been great working with him and watching him build one success upon another."
Lloyd Read had this to add, "Special thanks go out to World Speed Motorsports for putting together an awesome car all year long. Maaco of Fremont for providing excellent and quick paint and body work service and last but not least everyone who supported me through out the year. I've been wanting to say this for 11 months now. We did it!" Read is currently third in points in the FCC presented by Goodyear Winter Series with three races left.
Success in the SCCA SoPac Division: World Speed drivers Renny Damon and Vince Gaddini decided to travel south for 2011 after they both won championships in the San Francisco Region of the SCCA, and co-drove to win the Racing Drivers Club Enduro event in 2010.
Racing at Auto Club Speedway, Willow Springs International Raceway, and Buttonwillow Raceway Park the two drivers came home with two championships for a second consecutive season. Gaddini won the SoPac Divisional Formula Atlantic Championship, and Damon won the CalClub Regional Formula S Championship. Damon also finished 2nd in the SoPac Divisional Formula Atlantic Championship only 4 points behind Gaddini.
Damon and Gaddini are currently working on their 2012 schedule, and are in the process of building some very serious machinery for the upcoming season.
Popularity of Sedan Racing with World Speed is Growing: World Speed has had two successful seasons of racing in the IMSA GT3 Challenge with Chris Cumming who has secured podium finishes at Mid-Ohio, Road Atlanta, Lime Rock, and Miller Motorsports Park. Cumming has won multiple championships with World Speed, and currently is getting ready for the 25 Hours of Thunderhill. Will Lin recently joined World Speed's GT3 program and has been testing and racing in preparation for the 2012 season.
"We have secured some great people for our Porsche program, and are looking for some additional drivers for 2012 for both the IMSA Challenge and Pirelli Drivers Cup series." noted WSM Team Manager John Olsen. "The team is prepared for both sprint and endurance races, and is looking at a variety of events for the upcoming season.
World Speed is currently working on the 2012 calendar, and expects to make those announcements before mid-December.
What We're Thankful For:
World Speed would like to thank all of the drivers, and crew who made 2011 so successful. This season would not have been possible without the help of all of our great vendors, the support of all of the exciting race series that we compete in, and of course our team partners: Goodyear, Mazda USA, MAZDASPEED Motorsports Development, Red Line Oil, and NASA Pro Racing.