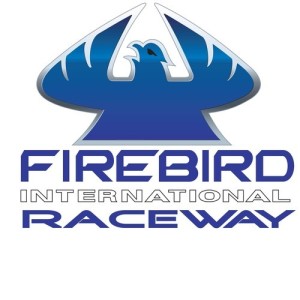 Races three and four of the Star Mazda Winter Series took place this weekend at Firebird International Raceway. Under constant changes in weather on both days the drivers and teams made continuous changes in their set-ups and in their tire strategies. The main course at Firebird utilizes the ¼ mile drag strip which under dry conditions can be mildly slippery. In the rain the strip posed a real challenge to the drivers making the event great for the spectators, but harrowing for the competitors.
After an extremely wet first practice session the drivers went right into qualifying and Taylor Hacquard was quickest for the third time in three events. With constant changing conditions, and lots of pressure from John Walko Racing's Mike Hill and Hearn Motorsports' Billy Goshen, Hacquard needed to stay focused. When the checkered flag dropped Hacquard was victorious followed closely by Hill and Goshen.
On Sunday those three drivers qualified in the same positions that they finished in on Saturday, but this would be a completely different race. The track was wet, but drying quickly when the teams took to the track. Mike Hill made the decision to start on slicks while the other teams decided on rain tires. Hacquard got a good lead at the start, and was followed by Goshen and Hill. It looked like Hill had made a good decision to go to slicks as the track was drying quickly. Then the rains came. Hill did a great job of keeping his car on track but was at a severe disadvantage as Hacquard and Goshen pulled away.
A crash on the front straight brought out a full course yellow eight laps into the twenty lap race. Hacquard maintained the lead over Goshen after the restart while Hill held on to third. Two laps from the end Goshen passed for the lead into the first turn. On the final lap, Hacquard returned the favor regaining the lead. Hacquard then, under pressure from Goshen spun in the final corner and Goshen took the win. Hacquard quickly got back on track to take 2nd, and Hill finished out the podium.
Next up is the final weekend which is at Phoenix International Raceway in January